How to Protect your Amazon's Seller Account from Suspension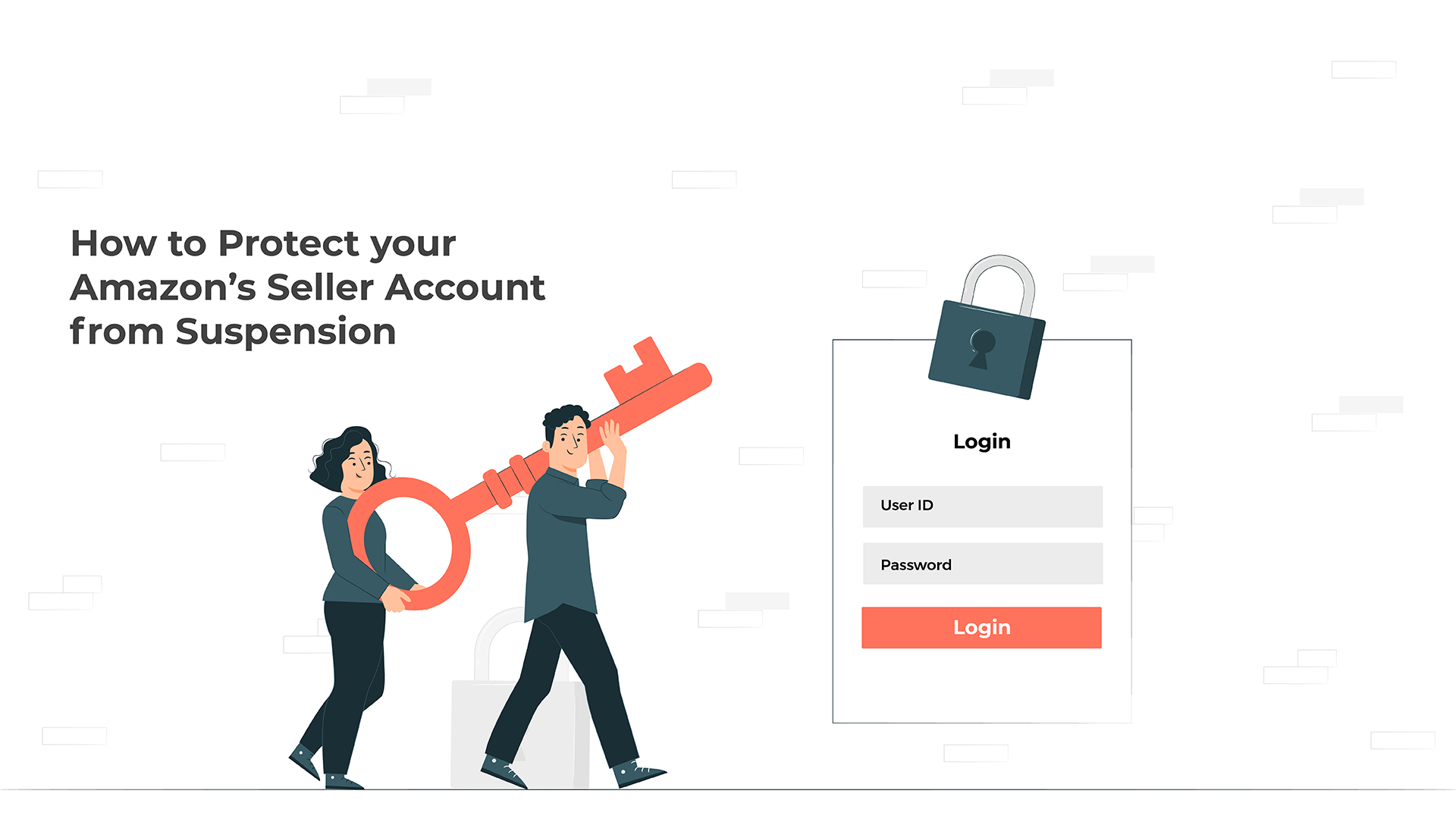 Even after almost 28 years of its existence, Amazon holds the title of the World's largest online retailer. Due to its highly favourable customer policies, it has become a household name. Consumer shopping is a subject of constant change, especially ecommerce shopping behaviour. But what is surprising is that even after all this, Amazon is a trusted name amongst consumers. Do you know why? The prime reason is its customer-oriented selling policies. In order to be the favourite, they have a very strict selling policy and any deviation results in Amazon seller account suspension.
One of the best pieces of advice we would love to give you is "Play by the Rules!" 
Do You Know Why Amazon is Strict about Policy Violations?
There is no doubt that Amazon is very pretty strict about policy violations; any violation from the seller's end leads to Amazon seller account suspension. Following are the major reasons why Amazon is so strict about policy violations:
For Amazon, the centric point is customers; they are above everything on Amazon. Suppose customers received a counterfeit product and had written a bad review about it. In that case, Amazon considers this a violation of the trust and sooner or later, it will lead to the account suspension of the Amazon seller account.
Protection from Legal Issues  
Amazon does not want to get involved in legal cases at any cost, which is why they have strict rules and regulations. If any breach of law occurs on Amazon under their knowledge and if it does not take any countermeasures, then Amazon can be subjected to a legal process which makes them legally liable.
What are Trigger Points for Suspension?
Reviews play a vital role in increasing the customers' faith and boosting business, but buying fake reviews just for the sake of a good number of reviews won't do any good. But if Amazon finds out about fake reviews, then there is a sure shot for seller account suspension.
Even exchanging goods or money for positive reviews or asking friends and family for good reviews also violates the policy, and the platform reserves all rights to block the seller's account. The platform has the right to suspend your account permanently. Instead of relying on all such fake reviews, channel your energy into the most organic and honest reviews, as it will benefit your business in the long run.
Delay can be a Costly Affair.
Another prime reason for Amazon's suspension or blocked account is delayed shipping. The critical mantra that can keep your e-business float on this platform is "customer satisfaction". According to Amazon, if certain requirements are not met, then there are high chances that your account will get suspended. If the unpunctual shipment rises to 4%, then the chances of suspension get high. It is calculated as the number of late shipments over the total shipment in the last 30 days.
Poor Product Page Details
Imperfect or poorly designed product pages can be another reason Amazon suspended accounts. There are instances where logos are not visible properly, or images used in the product vary from the original product, or no information about its features mentioned in the page, violating any intellectual property rights. Violation of copyright and trademark will not only result in account suspension but also have legal consequences.
Ensure to have complete disclosure as missing or incomplete details become prime reasons for the account suspension. Some information is required by law, and by giving complete details, you are disobeying the law. You can also hire help from Amazon Suspension Consultants to understand legal requirements in a better way. If you are trading internationally, then you must take an expert team on board to avoid a suspension situation.
If you suddenly went out of stock due to a sudden demand rise, don't worry; you immediately won't be banned from the Amazon platform. It is advisable to keep a watch on the stock level as frequent out-of-stock definitely labelled you as a defaulter. Amazon will ban your seller account if the cancellation rate before order fulfilment is more than 2.5%; this means you have to cancel the order because of an out-of-stock situation. The cancellation rate is calculated by the number of cancelled orders by all orders. Contact the Amazon suspension account to understand different measures and methods to avoid suspension situations.
What to Do if an Amazon Seller Account Gets Suspended?
Despite taking all measures, what to do if your Amazon seller account gets suspended? Well, first of all, stay calm and don't lose your cool. There are certain ways to Amazon Seller Account Reactivate. All you need to do is write a plan of action. But don't rush to a plan of action as it should be thoughtful and well-planned as the first time is your golden chance to reinstate the account in one go.
Must in Plan of Action
A plan of action is a very deep discussion, but today we will point out some of the significant things you should remember while writing it:
Do not indulge in long storytelling; keep it short and direct to the point.
Do not blame Amazon for its strict rules.
Write the major points in bullet
Keep the paragraphs short and to the point
Do not use foul language
If you are unsure, hire Amazon Suspension Consultants like AMZ SideKicks. We are the expert and renowned name in the Amazon Reinstatement Appeal service. We have experience in reinstating hundreds of thousands of accounts. We are a UK-based service provider aiming to reinstate the account as soon as possible. Here we will guide what to do and what to avoid to avoid suspension of service in the future. If you are unsure how to proceed, book a consultation call now.