Why Hire Professional Service for Amazon Suspension Appeal?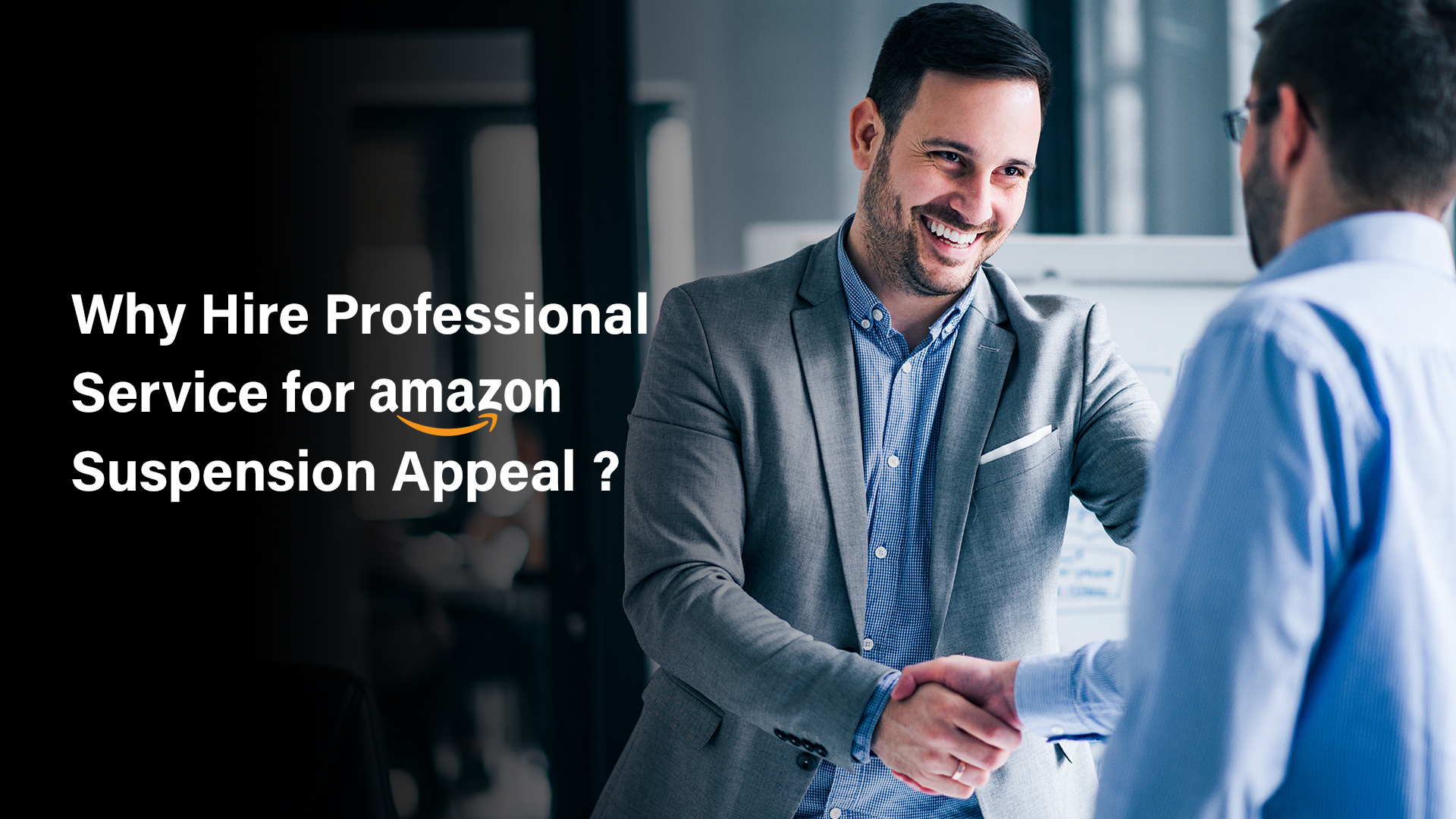 Getting your Amazon seller account suspended can be the worst fear for any online seller. It is the last thing the seller wants to experience in business, especially on the world's biggest ecommerce platform, Amazon. However, precaution is better than cure, and in this case, you can take precaution by hiring a suspension appeal service. There are a plethora of advantages one can avail of with their services.
Reasons to hire professional Amazon Suspension Appeal Service:
1. Improves Account's Health
Wondering how the Amazon appeal service can help boost the account's health? An experienced Amazon appeal consultant will identify the areas that need improvement or correction, like creating better product listing, robust shipping strategy, better customer communication plan, etc. This way, you can prevent your account from getting suspended.
2. Boost Overall Business Strategy
Another reason to take help from the appeal service is to use their experience and knowledge for your overall business strategy. For example, you can ask them for their shipping, costing, customer care suggestions, and much more.
3. Can be helpful in product listings issues
There can be various issues with product listings, and listing is considered the backbone of the ecommerce business. With wrong listings, you can lose potential clients and business as a seller. There are hundreds of thousands of sellers on Amazon with the same products; the right product listing sets you to stand out from competitors.
4. Amazon account suspension help
An Amazon suspension appeal service has a massive experience in reinstating Amazon accounts. Sellers are always under the radar of Amazon as they aim for the best customer service. Suppose they find any wrongdoing or seller policies are not fulfilled. In that case, the chances of Amazon listing suspension get high. But with the help of these experts, you always take preventive measures and save your business. In case of suspension also, they provide the right plan of action to reinstate the suspended account at the earliest possible.
5. Can help in Solving Disputes
Resolving disputes can be a time-consuming process if you are not experienced. But, thanks to Amazon consultants, they can guide you in solving all doubts and disputes with Amazon by guiding you about the way of communication and assisting you in every aspect of the business. As they know the ins and outs of the entire system, they are the best person to help you.
6. Assist in Customer Communication
Effective communication is one of the best ways to retain customers in the long term. If you are having certain communication issues with customers, Amazon consultants are the best person to help you. They will guide you in communicating with all kinds of customers without killing your business's reputation. Their prior experience in handling such customers is a gem for you.
Sell Effortlessly
Working with Amazon's appeal service can be a boon for many sellers. They will guide you to be an effective seller on the platform and thus help boost your business easily. Take the help of an appeal service like us- AMZ SideKick. Let's arrange a consultation call, and then you can decide. We are just a call away.