How to Fix Amazon Seller Suspended Account?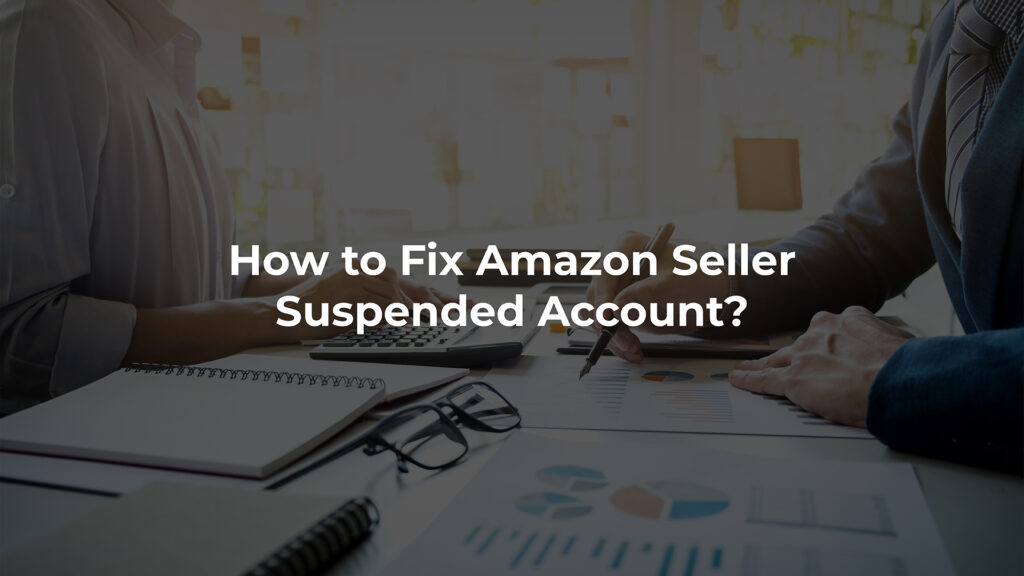 Every year, Amazon suspends thousands of seller accounts, and if you are one amongst these thousands, this article is for you. So, here is the burning question: how to proceed in this dreadful situation? Well, you can take help from the Amazon appeal service in the UK to reinstate your account at the earliest possible. To understand more about it, keep reading further.
Play by Rules
Another feature of selling on Amazon is following the platform's policies very religiously. The one who follows it strictly is fine, but those who ignore rules end up in the account suspension situation. It is advisable to be well versed with its rules. Some vital rules include:
A seller should not have more than one seller's account until and unless Amazon approves it. Still, for that, you need a solid business reason.
Sellers cannot offer rebates, great discounts or complementary products to get better product reviews or inorganic sales.
If the seller's account is suspended and not reinstated in the past, then the seller cannot sell again on the platform.
Sellers cannot sell counterfeit or duplicate products.
Any deviation from the above-stated and many other rules results in the seller account suspension.
Suspensions and their Difficulty
The degree of difficulty in suspension varies as some suspensions are relatively simple while some give a real headache as they are very time consuming and demand a lot of work for the reinstatement process. For instance, accounts suspended for invalid tracking or late shipment can be revived in a few hours or days after the seller submits a clear plan of action.
Whereas in case of violation of code of conduct, the difficulty level for reinstatement increases manifolds. If sellers are selling restricted products on the platform, then the appeal process can be tricky as sellers have to convince the platform with a trail of paperwork. Plus, sellers should be able to present an extremely detailed plan of action that can save them from making the same mistake in future. Generally, such processes take months and months and, most of the time, end up in failure.
Three Levels of Amazon Seller Account Suspension
Suspension: In this, the seller account is suspended, and Amazon asks you to prepare a thorough plan of action to reinstate the account. After submitting the plan of action, generally, Amazon takes 12 to 48 hours to respond to sellers.
Denied: Under this stage, the plan of action you have sent has been rejected by Amazon. Now all you need to do is revise the action plan and send it back to Amazon.
Banned: It is the final stage, where even after sending the repetitive plan of action to Amazon, sellers do not get any response or get automated responses. This means Amazon has started ignoring you, and the account cannot be reinstated.
What Happens When Your Account is Suspended?
The best thing about selling on Amazon is that it offers a second chance to sellers. Sellers have the opportunity to make an appeal and may get their accounts back.
To reinstate your seller's account, all you need to do is to present a plan of action to Amazon. While communicating with sellers about the suspension, Amazon may or may not inform them of the reasons for the suspension.
What Happens Next?
So, once you are well aware of what exactly happened to your account and why your account got suspended. In certain cases, Amazon informs sellers about the reason for suspension; in some cases, they do not disclose it fully; in the latter case, you have to investigate to find out yourself.
Take Some Actions!
Once after identifying actions, the next thing is to make an appeal to Amazon by preparing a plan of action. An ideal plan of action should be able to answer to following questions:
What is the root cause of suspension?
What are remediation actions that you have taken?
What will be your preventive measures to avoid such a situation in the future?
Amazon has certain standards you need to follow while writing an effective plan of action to reinstate your account at the earliest possible.
Things to Remember While Writing a Plan of Action
Following are some quick tips to implement in writing your plan of action:
Use polite language.
Do not blame Amazon for the suspension.
Don't send the same plan of action again and again; instead, revise it and then send it.
Do not brag about how you were doing so well before the suspension.
Avoid writing a long plan of action.
Avoid long paragraphs rather; prefer short paragraphs and bullet points.
Accept your mistakes in the email instead of putting the blame on others.
Why Choose Us?
After reading the above details, you are now equipped to face this obstacle in a better way. Now you know everything about amazon seller suspension and how to do it. You can hire the help of a professional amazon appeal service, AMZ SideKicks. We are a UK-based agency with years of experience reinstating thousands of accounts. Book a consultation call to reinstate your account at the earliest.