Things to Never Do After an Amazon Seller Account Suspension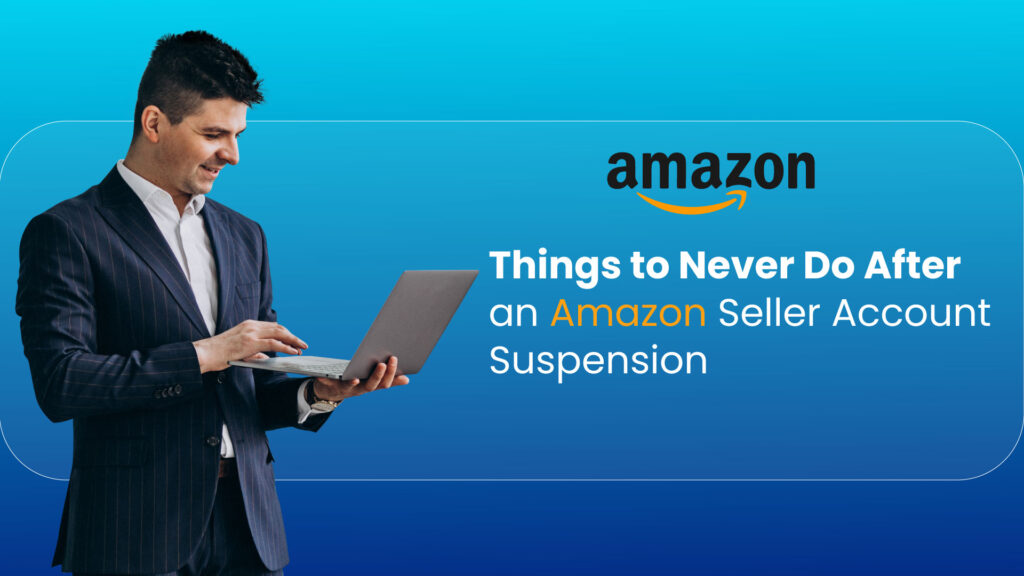 Amazon is one of the biggest marketplaces globally, and for them, its biggest goal is flawless customer service. Despite all efforts, even if your amazon seller's account got suspended, don't panic. We got you covered.
There are several reasons for which your account can get suspended. First of all, find out the reason for the suspension and then think of a plan of action. These are the quick tips. But before anything, you must learn about things you should never do.
Many blogs are available on the internet stating how to revive your amazon seller account. But we suggest you not rush as sometimes a quick reaction can lead to permanent loss of the account.
Things Not to Do When your Account is Suspended:
Do Not Create a New Account
If you are planning to create a new account and start selling on it, please do not do that. Even if you enter a different name and other details, it is not easy to fool Amazon. Once you are caught creating another account, your new account will be linked to the original account. In this case, the chance of reinstating your seller's account will be zero, plus it will damage your reputation.
Don't Threaten Legal Action
Threatening Amazon through an attorney is one of the deadly mistakes that can cost your account. Even if your amazon seller's account is suspended because of any confusion or without any fault of yours, keep calm. Instead of hiring an attorney for your case, we advise you to personally communicate with the Amazon Appeal team. Do not allow your attorney to communicate with Amazon.
Don't Use Vulgar Language
Suspension can be upsetting and frustrating at the same time, but do not lose your cool. Try to explain the situation and what exactly happened in the most sophisticated way. Never indulge in heated arguments or vulgar language while communicating with the Amazon team. This not only costs you your account banned forever but also creates a bad reputation.
Don't Blame Buyers or Amazon
Even if your account is suspended, do not ever blame Amazon or buyers for it. Instead, focus on your own practices and process while writing the appeal letter. Always keep in mind that Amazon is a buyer-centric company. Even if you find the mistake from their side, try to handle the situation in a very practical way rather than just playing the blame game.
Don't Change Invoices
Another deadly mistake that can cost you so much is modifying information invoices. This creates more suspicion and can lead to permanent bans on the Amazon seller's account.
Conclusion
We hope that after reading the blog, you have understood what not to do if your Amazon seller account gets suspended. You can take the help of amazon listing reinstatement services from AMZ. We can help you to reinstate the seller account at the earliest time possible. We are here to guide you in the right direction to revive your income stream from Amazon. Contact us today to have proper clarity and thoughts on the suspended account.